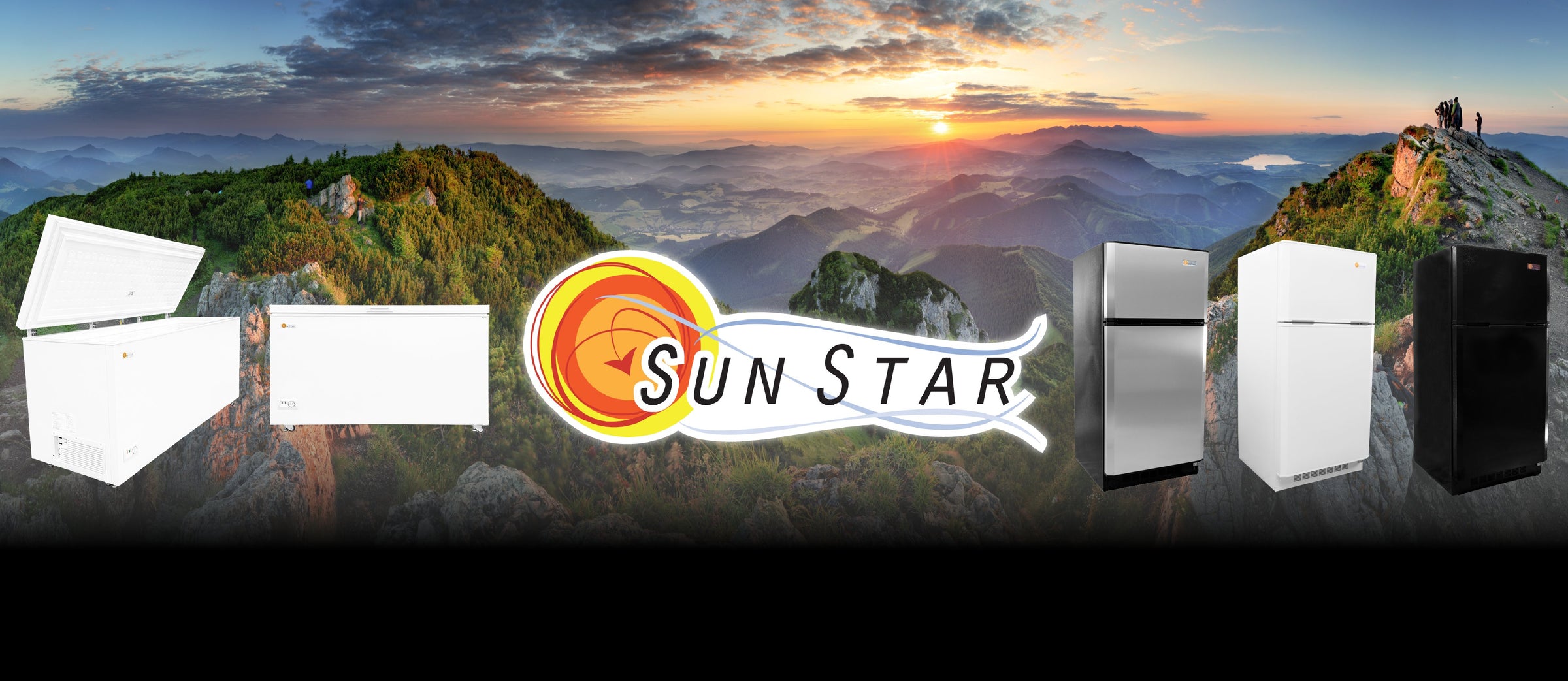 6 products
SunStar vs Competitors:
100% Made in America - most competitors claim to be 'made in the USA', but actually buy their refrigerator or freezer cabinets from China.
Quality – superior build quality and quality control. No appliances leave the factory without being fully tested for 24hrs of operation.
Efficiency – SunStar appliances use an exclusive Keota DC compressor sized specifically for the appliance for faster cooling on start-up, combined with ultra-thick polyurethane wall and door insulation, making each appliance super-efficient.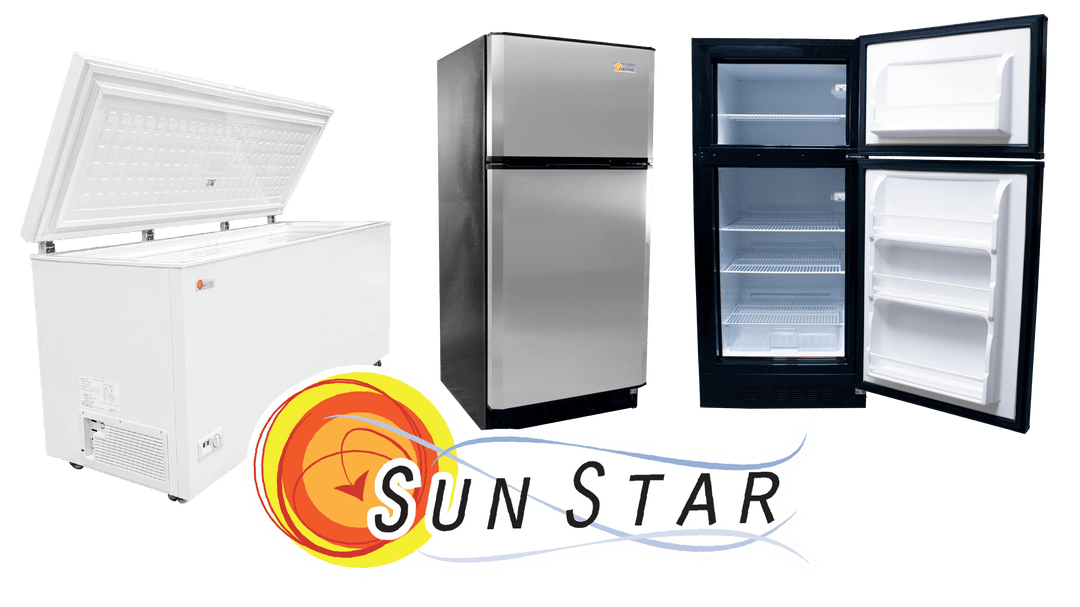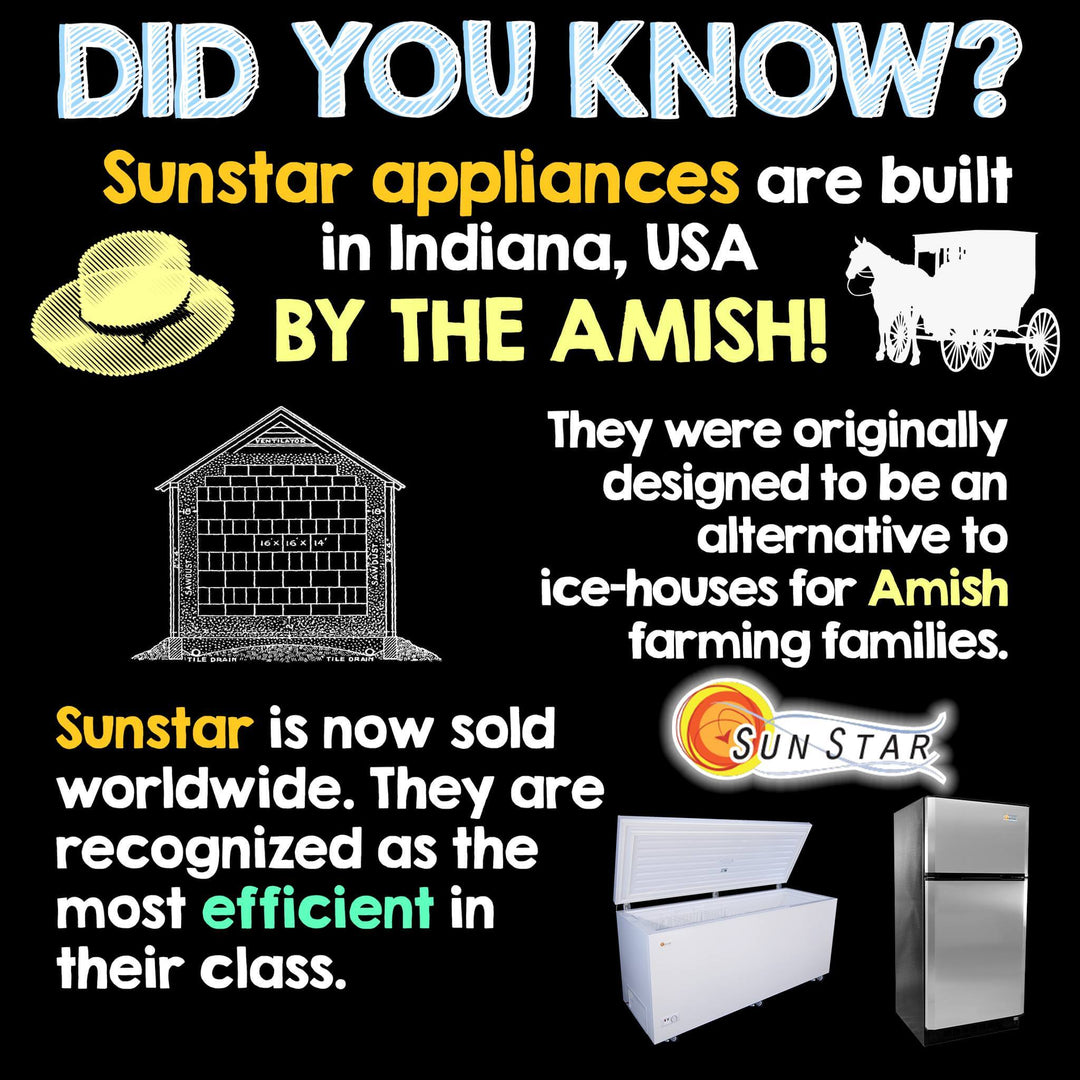 SunStar Vs Conventional Household AC models:
No inverter required! – SunStar operates on solar and DC systems, and automatically detects and functions using 12v or 24v battery banks
Basic design – SunStar appliances don't have water dispensers, automatic ice makers, touch screens, WIFI, or Bluetooth. A freezer or refrigerator should be made to cool and freeze food as efficiently as possible. Less parts plus higher quality design components equals reliability!
Efficiency – unlike modern conventional appliances which focus on features and cheap designs and components to lower cost, SunStar is built with one goal in mind: to be the most reliable and energy efficient appliance available.
The story of Sunstar appliances begins with an Amish factory located in America's remote & beautiful heartland. Renowned for their craftsmanship and careful attention to detail, every product they manufacture is made with functionality and durability in mind. After many years of designing and testing, the SunStar line of refrigerators and freezers are unmatched in their category.
Ideal for off-grid applications, SunStar appliances are well suited for use in off-grid homes, cabins, cottages, lodges, homesteads, and other situations where superior quality, reliability, and energy efficiency are a priority.
SunStar is the only company that designs and manufactures solar and DC appliances right here in America. From scratch.